Rei da Borracha // Brasil - 2021.
Uma loja de ferramentas, venda de mangueiras, EPIS, venda e assistência técnica de maquinas e equipamentos. Rei da Borracha existe a mais de 60 anos, o momento atual da empresa é de mudança e modernização. Eis o principal motivo de uma nova identidade visual.
A tool shop, sale of hoses, EPIS, sale and technical assistance for machinery and equipment. Rubber King has existed for more than 60 years, the current moment of the company is of change and modernization. This is the main reason for a new visual identity.
O símbolo para a marca veio para representar a figura de um homem, já que a marca é para o publico masculino, faz muito sentido trazer isso para o símbolo também. Assim geramos maior proximidade da marca com seu publico.
The symbol for the brand came to represent the figure of a man, since the brand is for the male audience, it makes a lot of sense to bring that to the symbol too. Thus, we generate greater proximity of the brand with its audience.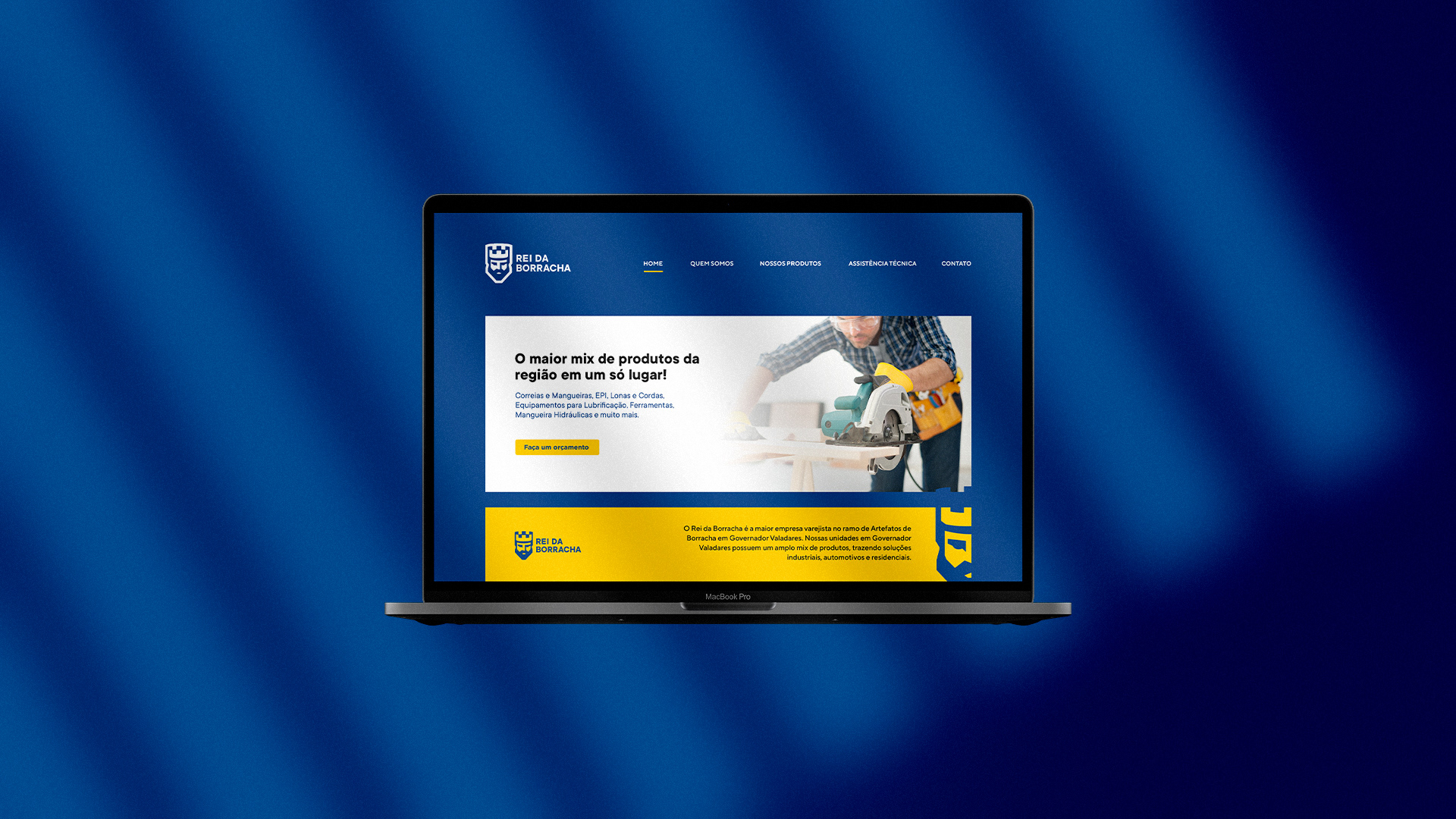 OBRIGADO // THANKS FOR WATCHING