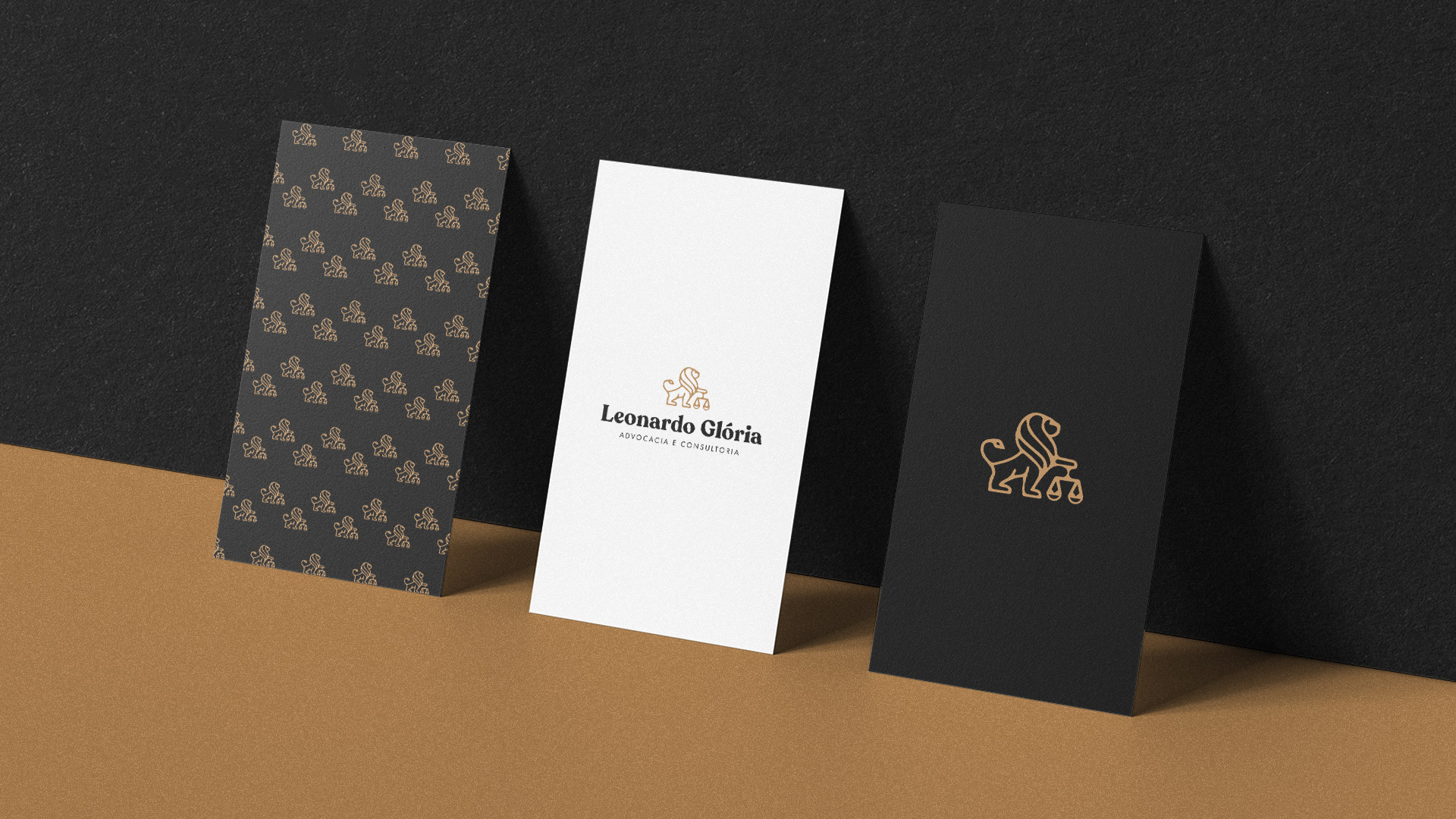 Leonardo Glória Advogado - 2021 // Identidade visual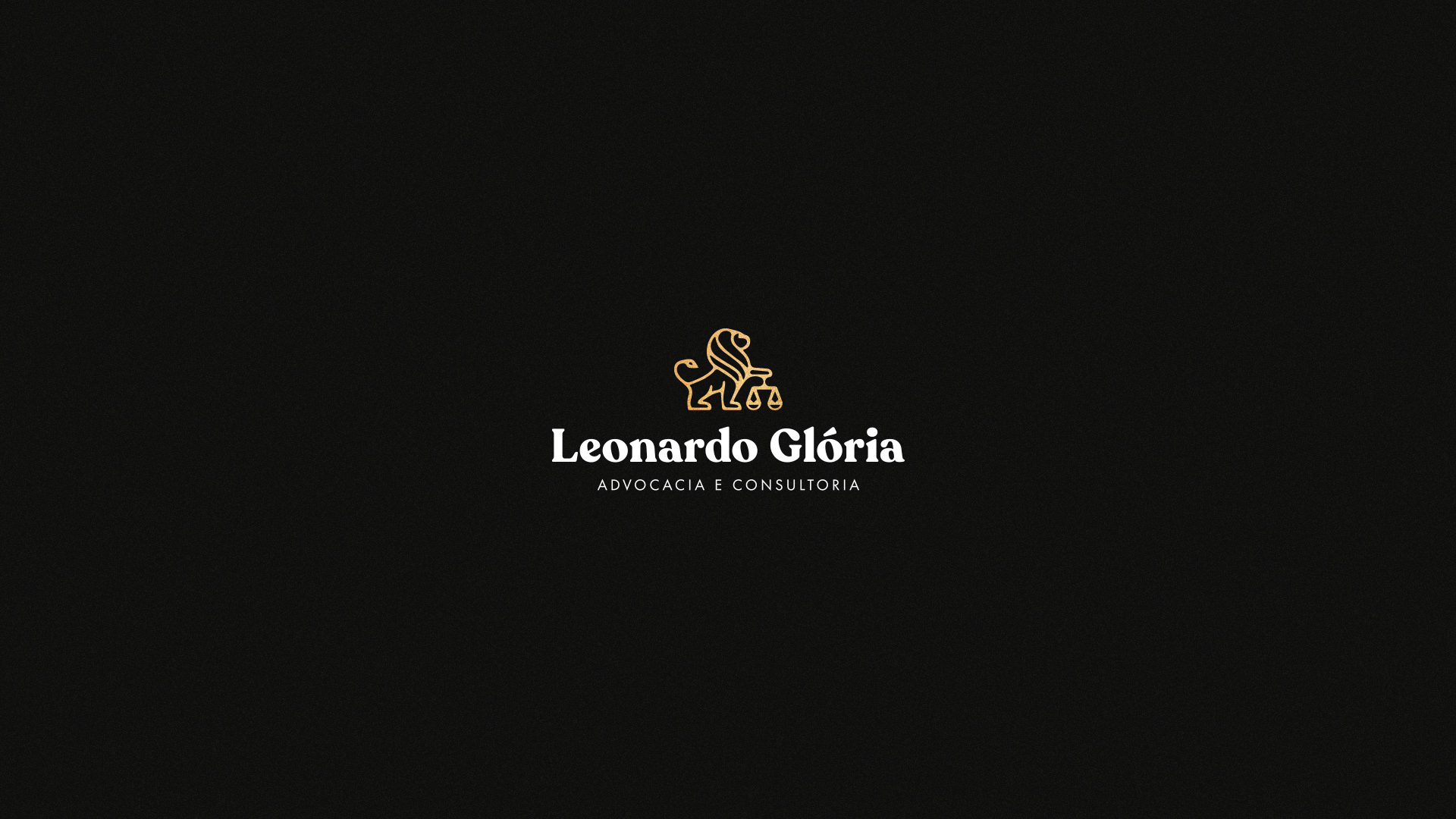 PT - Essa marca foi desenvolvida para o advogado Leonardo Glória, com intuito de expandir o seu escritório afim de que alcance mais clientes e que tenha maior relevância na sua área de especialização, que é área criminalista. 
EN - This brand was developed for lawyer Leonardo Glória, in order to expand his office so that it reaches more clients and has greater relevance in his area of ​​specialization, which is the criminal area.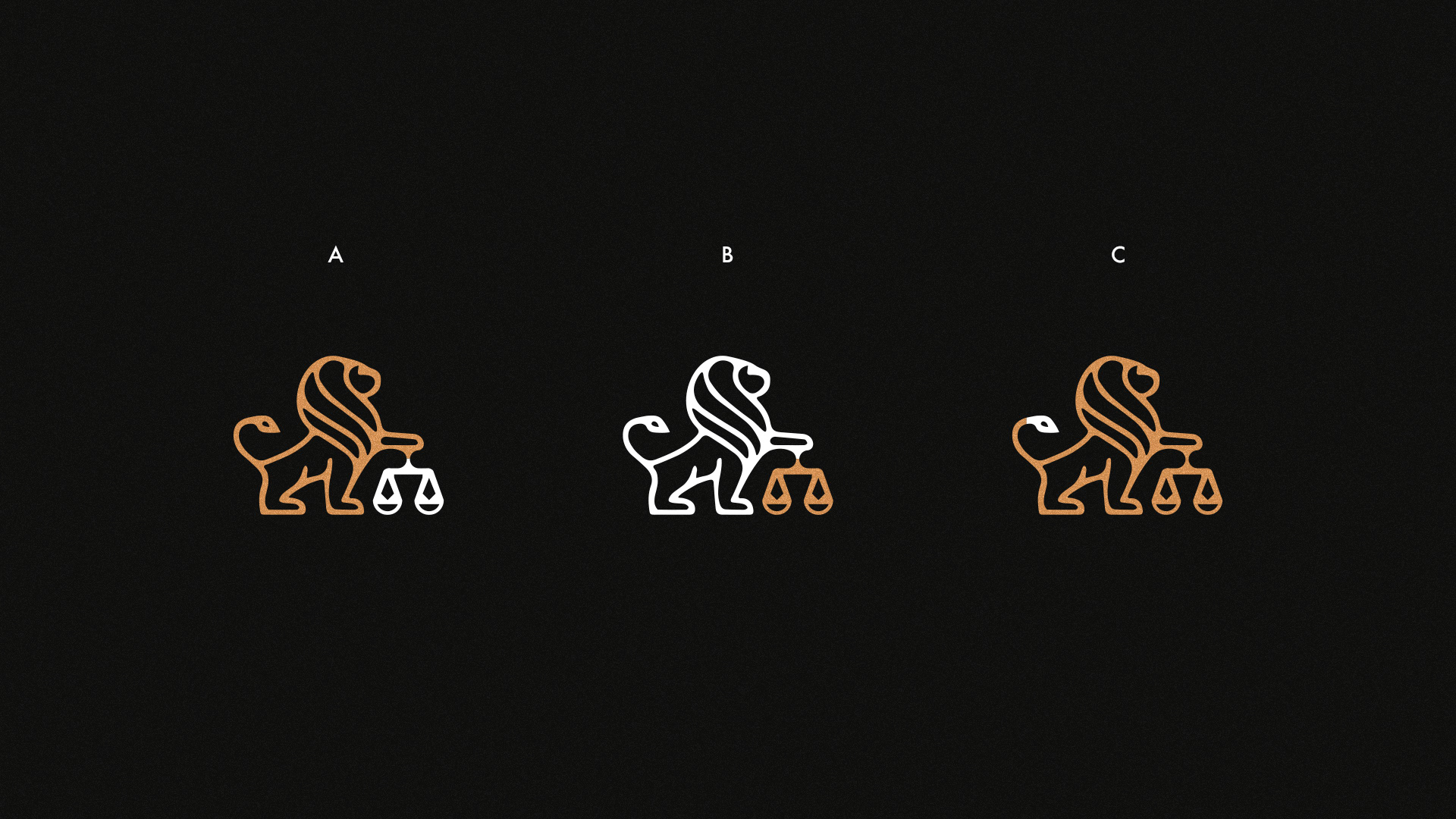 O símbolo foi baseado no nome que a marca leva e também em 3 elementos comuns no direito. O nome "Leonardo" vem de "Leão", com isso foi fácil escolher qual animal seria o símbolo. Para trazer mais originalidade a ele, optei por enriquecer o símbolo com outros elementos, que seriam:
A = balança, que é atribuída ao significado de justiça, do comportamento correto segundo as leis e do equilíbrio.
B = Leão, que representa a sabedoria, poder e justiça.
C = Ponta de espada da deusa grega Themis, a personificação da justiça.
The symbol was based on the name the brand carries and also on 3 common elements in the right. The name "Leonardo" comes from "Leão", so it was easy to choose which animal would be the symbol. To bring more originality to it, I chose to enrich the symbol with other elements, which would be:
A = scale, which is attributed to the meaning of justice, correct behavior according to the laws and balance.
B = Lion, which represents wisdom, power and justice.
C = sword point of the Greek goddess Themis, the personification of justice.