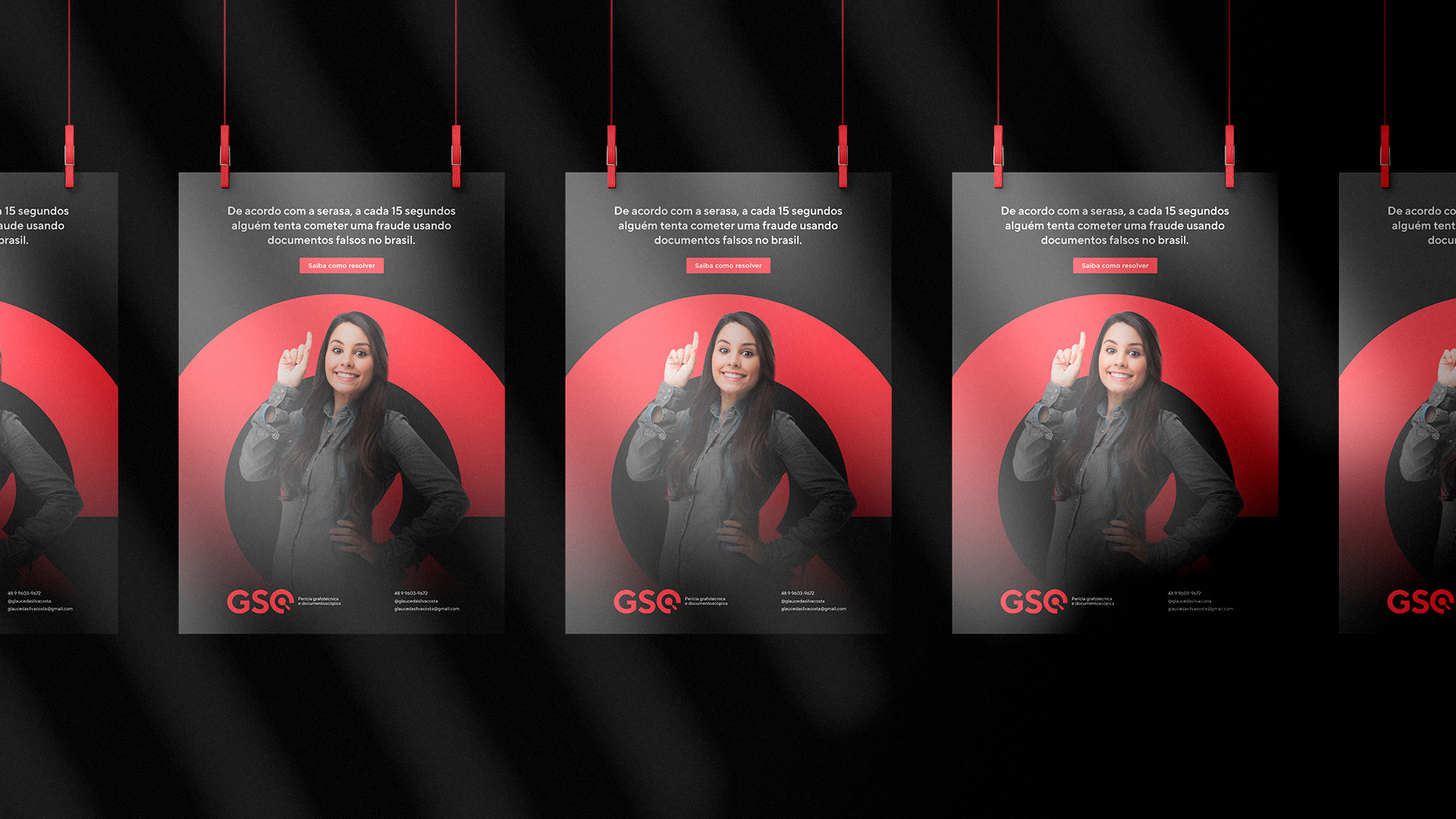 De acordo com a serasa, a cada 15 segundos alguém tenta cometer uma fraude usando documentos falsos no Brasil. O trabalho como perita grafotécnica e documentoscópica, utiliza método confiável e eficaz para provar que uma assinatura foi falsificada ou não, e identificar autenticidade em documentos de natureza diversa. A GSC é uma empresa que busca poder contribuir com a elucidação da verdade no que se refere às áreas de grafoscopia e documentoscopia, judicialmente e extrajudicialmente.
According to serasa, every 15 seconds someone tries to commit fraud using fake documents in Brazil. The work as a graphotechnical and documentscopic expert, uses a reliable and effective method to prove that a signature has been forged or not, and to identify authenticity in documents of different nature. GSC is a company that seeks to contribute to the elucidation of the truth regarding the areas of graphoscopy and documentscopy, judicially and extrajudicially.
Com esse projeto em mãos a GSC busca ser uma empresa respeitada e conceituada em sua área de atuação. Para atender a pessoas que precisam elucidar fraudes envolvendo golpes com a verificação da autenticidade de uma assinatura ou ainda a identificação da autoria de um determinado grafismo, estendendo-se  à parte documental,  haja visto os inúmeros casos de documentos que sofrem montagens, modificações ou alterações.
With this project in hand, GSC seeks to be a respected and reputable company in its area of ​​operation. In order to assist people who need to elucidate fraud involving scams with the verification of the authenticity of a signature or even the identification of the authorship of a particular graphic, extending to the documentary part, having seen the countless cases of documents that undergo assembly, modifications or alterations.
OBRIGADO // THANKS FOR WATCHING