Goodness // Brasil - 2021.
A Goodness foi criada durante a pandemia, onde surgiu a vontade de empreender da Gabriella Massaro. Ela quis ter algo próprio. No inicio da quarentena ela cozinhou bastante e vendo vários vídeos no Youtube, percebeu uma oportunidade de começar a vender. Buscou sócios para iniciar (agosto/2020). Primeiro deles (Tiago) entrou para cuidar da produção (mão de obra), e o segundo (Fernandes) foi o investidor, entrou em dezembro/2020. E a partir dai estão em busca de ponto físico para expandir. Uma empresa focada em doces e bebidas no copo (para ter uma comparação fácil de visualização, algo tipo Starbucks, porém com um foco maior nos doces no copo).
Goodness was created during the pandemic, when Gabriella Massaro's desire to undertake arose. She wanted to have something of her own. At the beginning of the quarantine she cooked a lot and watching several videos on Youtube, she noticed an opportunity to start selling. He sought partners to start (August / 2020). First of them (Tiago) entered to take care of the production (manpower), and the second (Fernandes) was the investor, entered in December / 2020. And from there they are looking for a physical point to expand. A company focused on sweets and drinks in the glass (for easy comparison, something like Starbucks, but with a greater focus on sweets in the glass).
​​​​​​​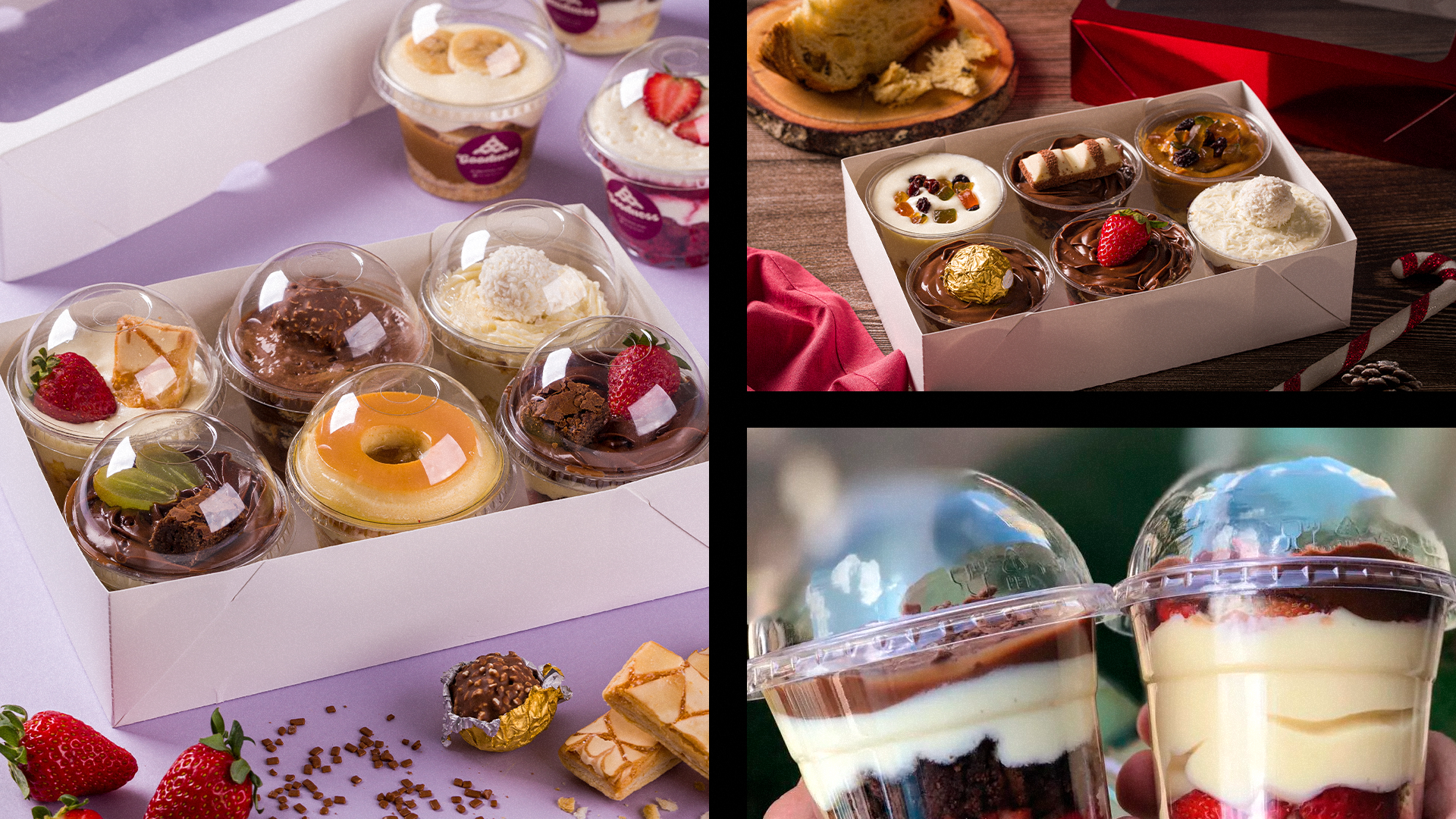 O conceito para a marca como um todo, foi utilizar os elementos do "copo bolha"
The concept for the brand as a whole was to use the elements of the "bubble cup"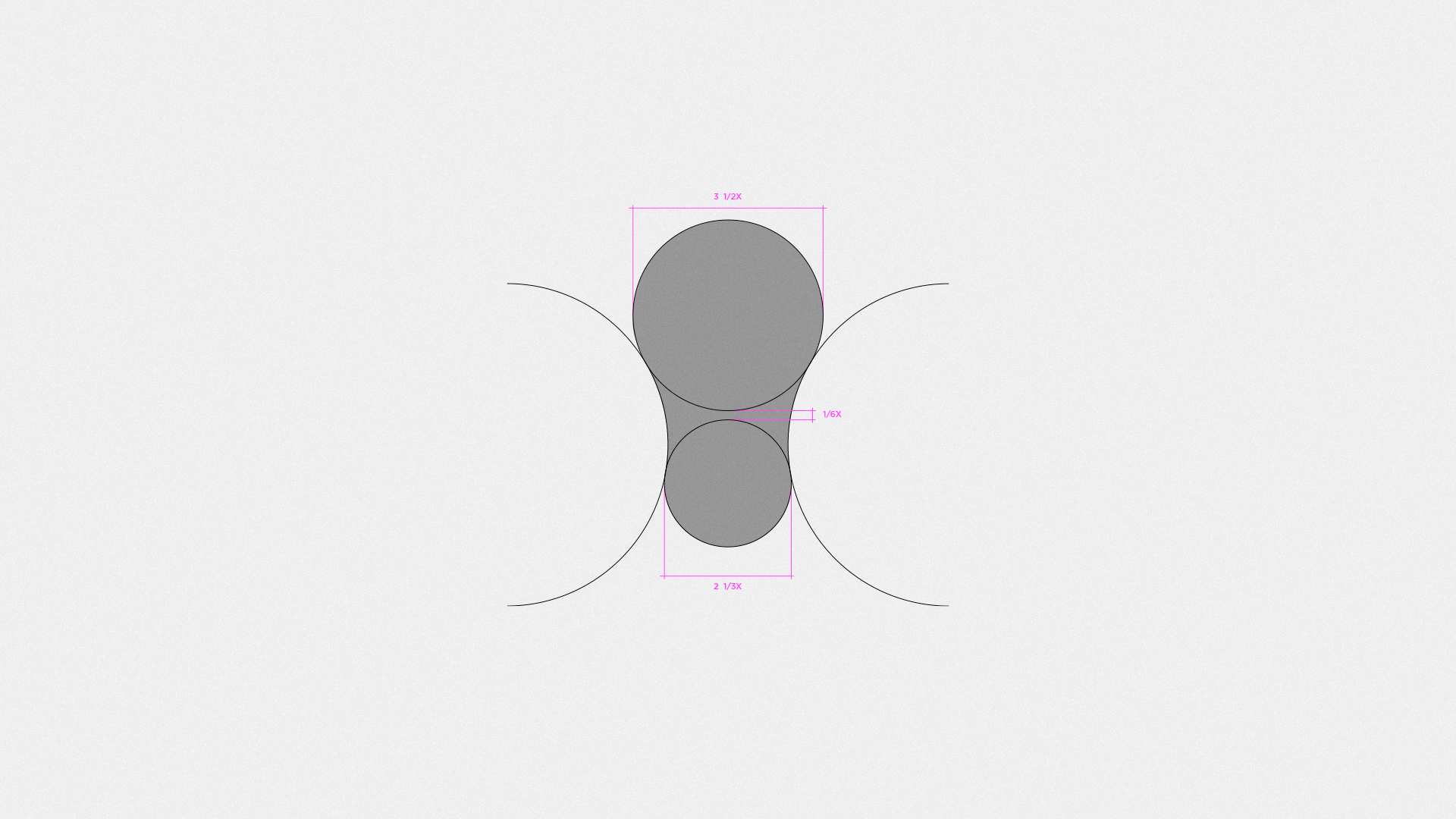 O símbolo em pé representa o "copo bolha", onde se encontra o produto foco da Goodness. A opção de utilizar os cantos mais arredondados se deve ao fato de que isso traz um ar mais suave para o símbolo. Como o nome da empresa é Goodness (bondade em inglês), trazer essa suavidade para o símbolo é essencial. 
Já o símbolo deitado, faz referência a variedade de produtos da Goodness. Além da variedade entre os tamanhos dos copos bolha (produto principal).
The standing symbol represents the "bubble cup", where the focus product of Goodness is found. The option to use the more rounded corners is due to the fact that this brings a softer look to the symbol. Since the company's name is Goodness, bringing that softness to the symbol is essential. The lying symbol, on the other hand, refers to the variety of Goodness products. In addition to the variety between the sizes of bubble cups (main product).

Uma tipografia criativa, moderna e principalmente, exclusiva. Já que é uma fonte que foi modificada para se encaixar com o projeto
A creative typography, modern and mainly, exclusive. Since it is a font that has been modified to fit the visual design of Goodness.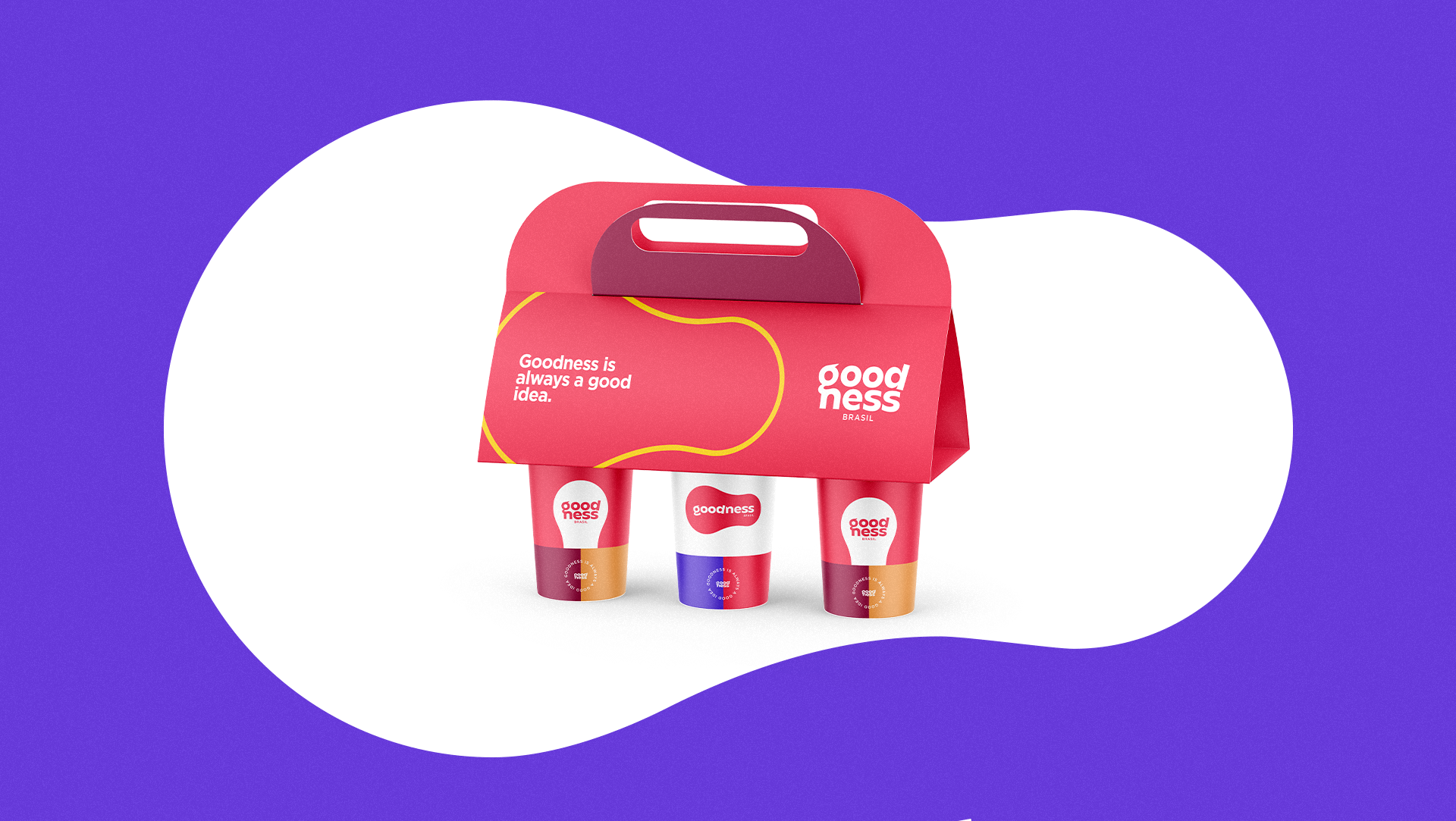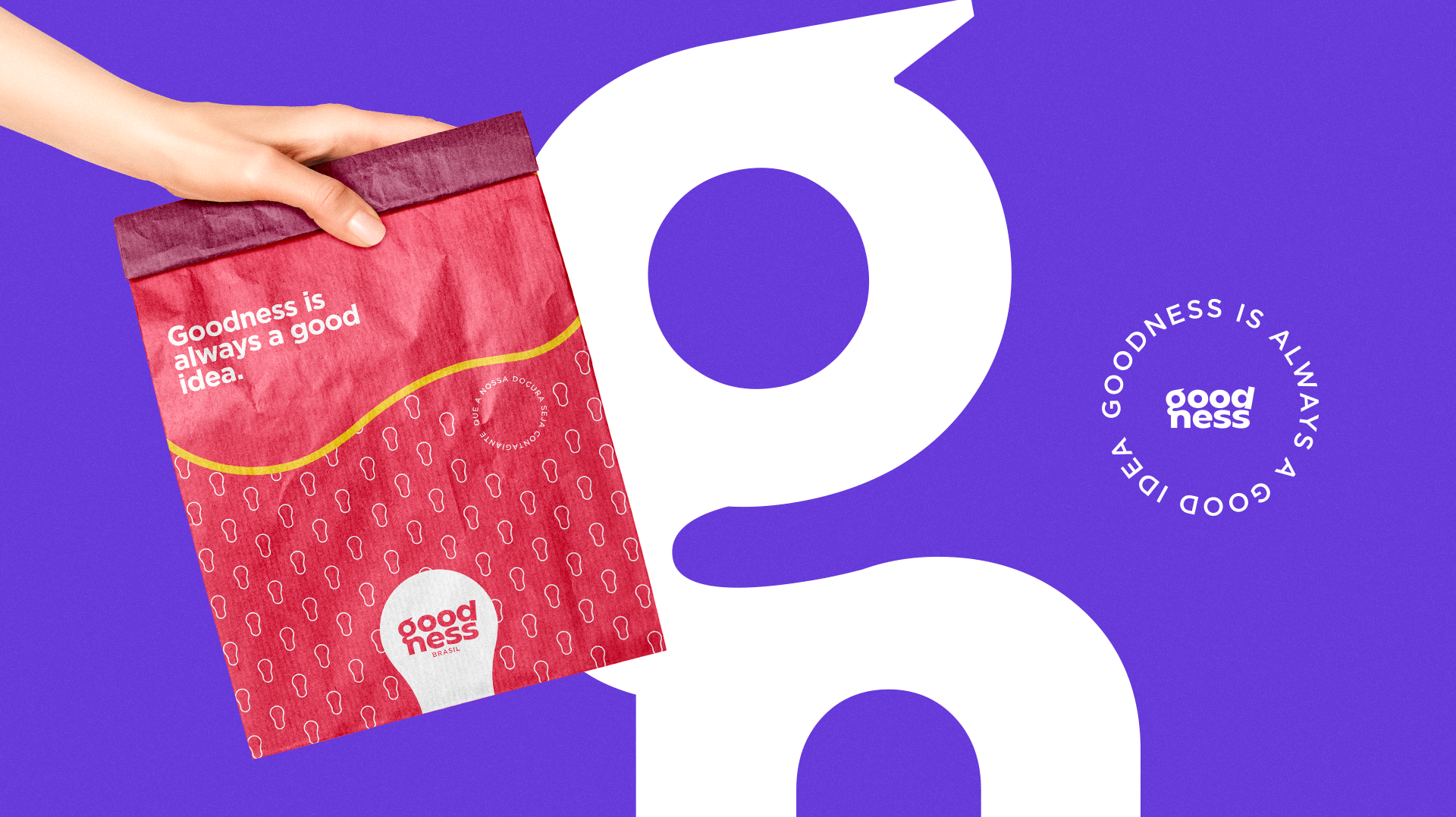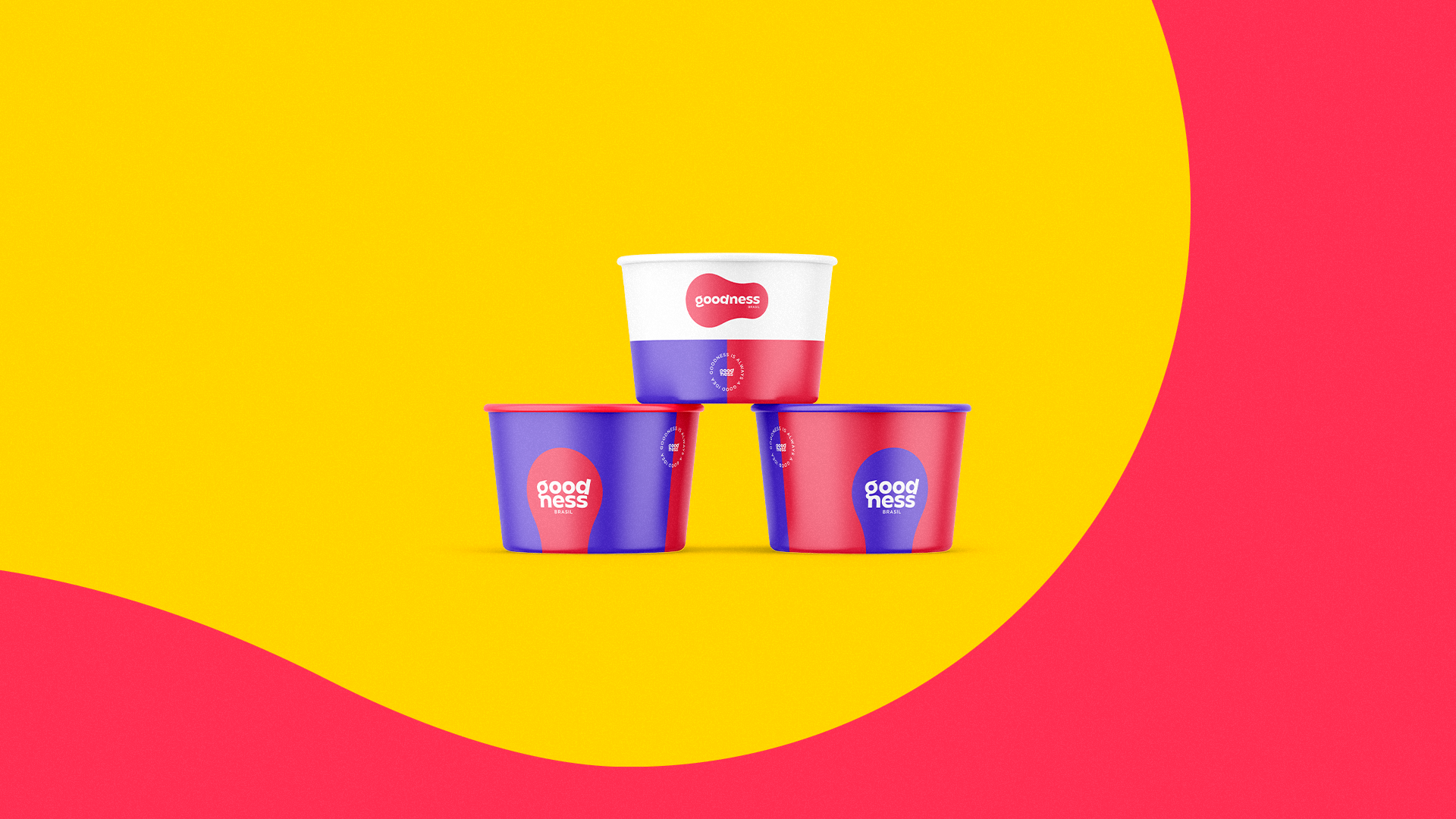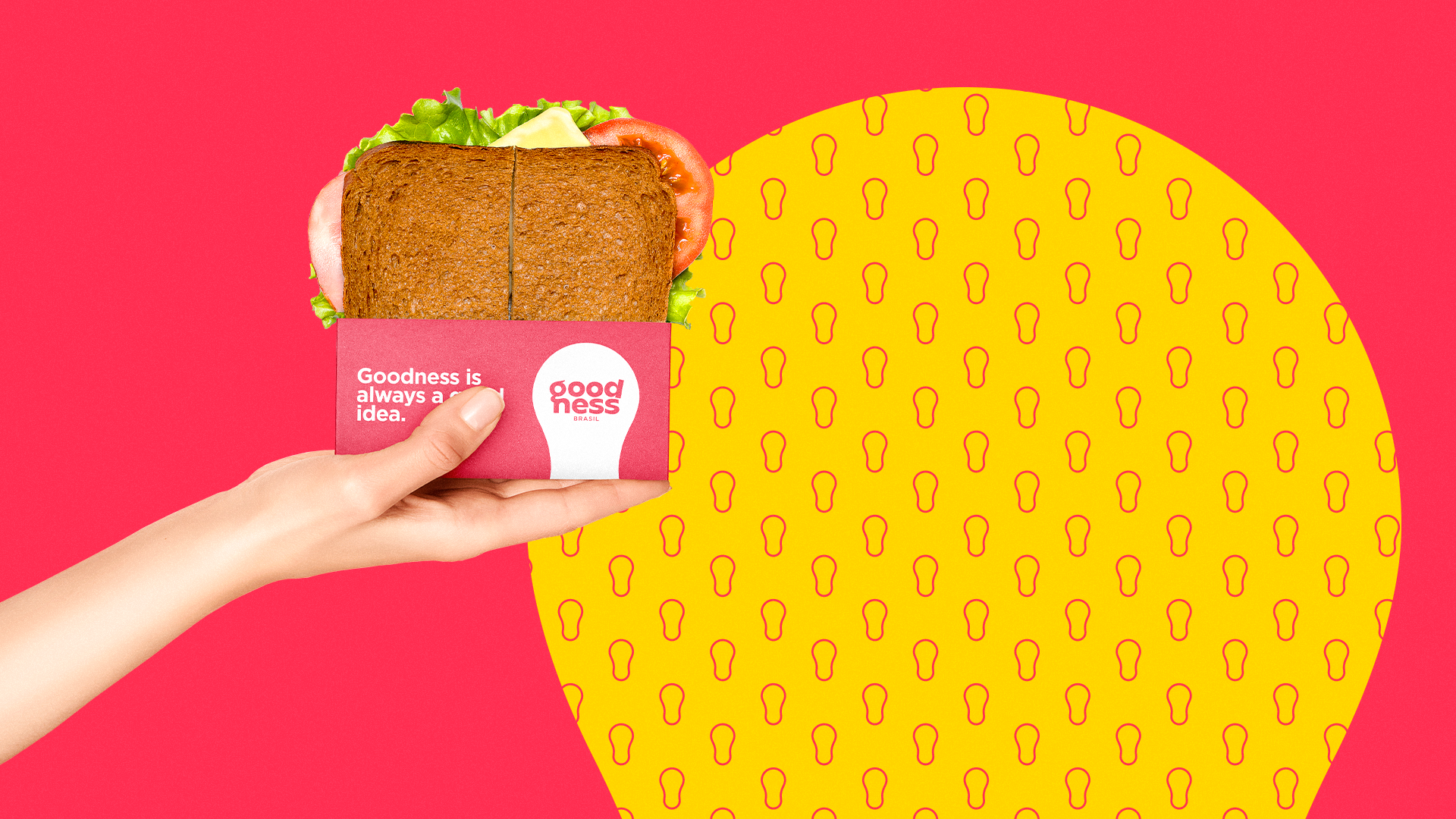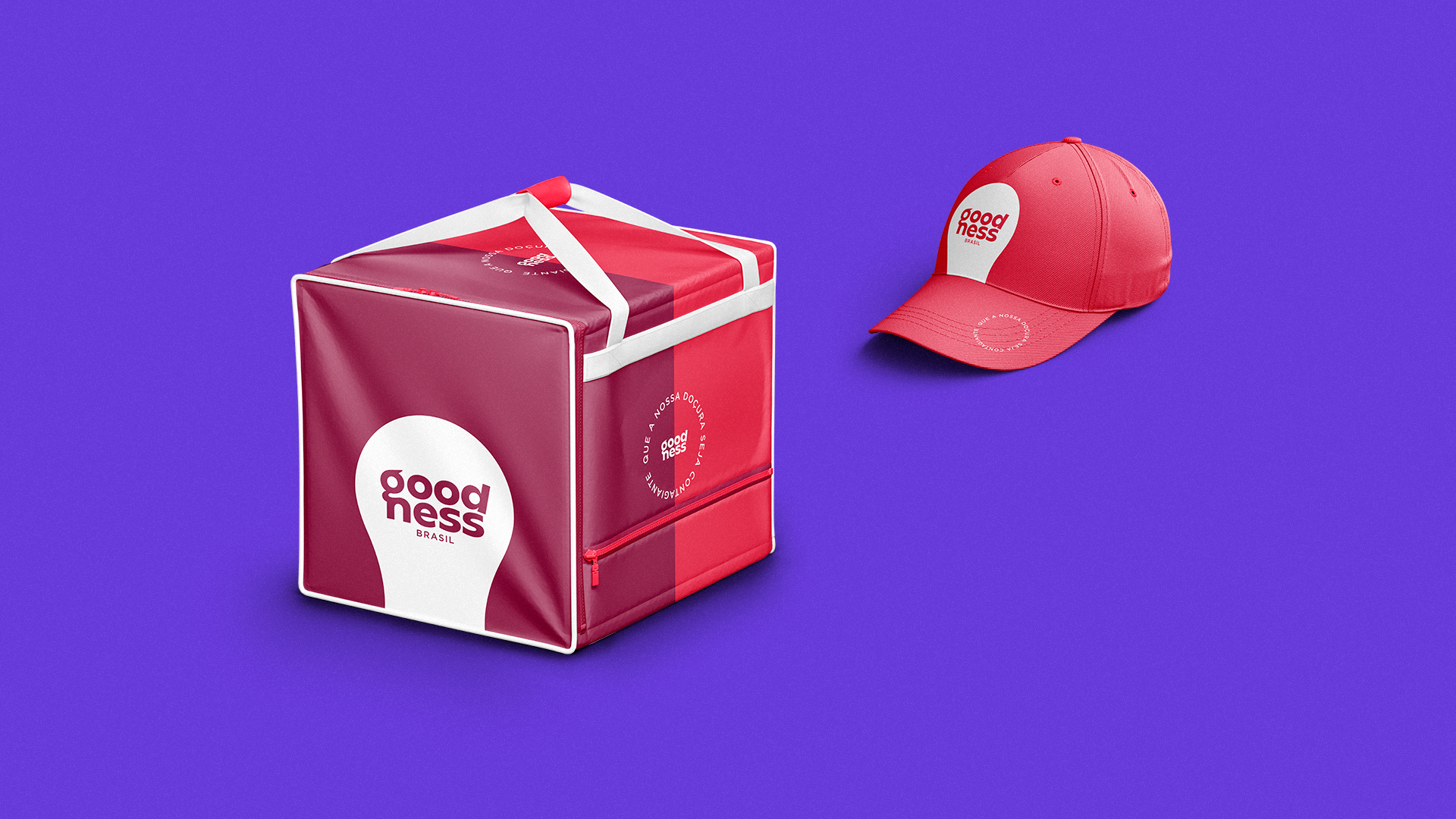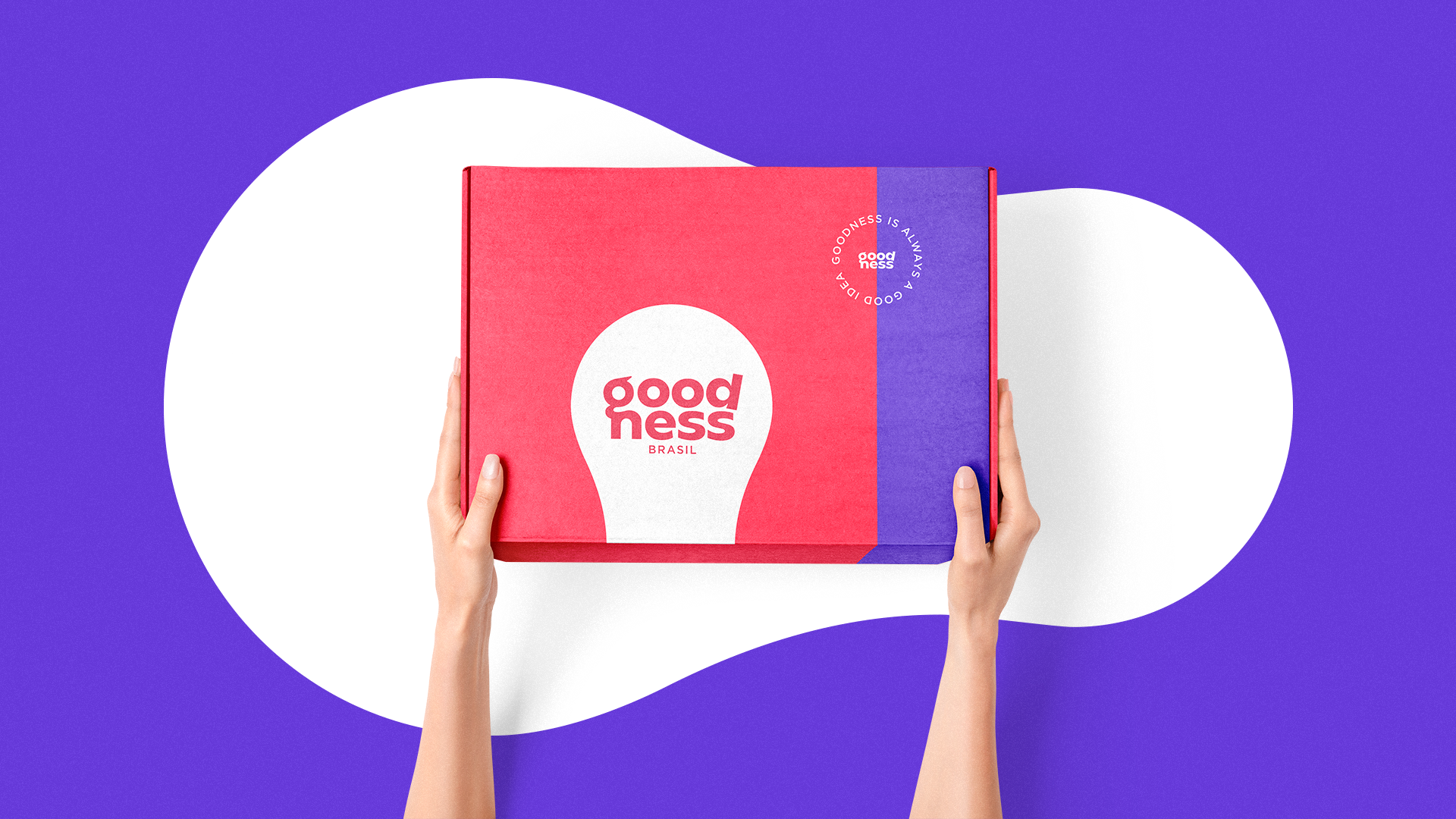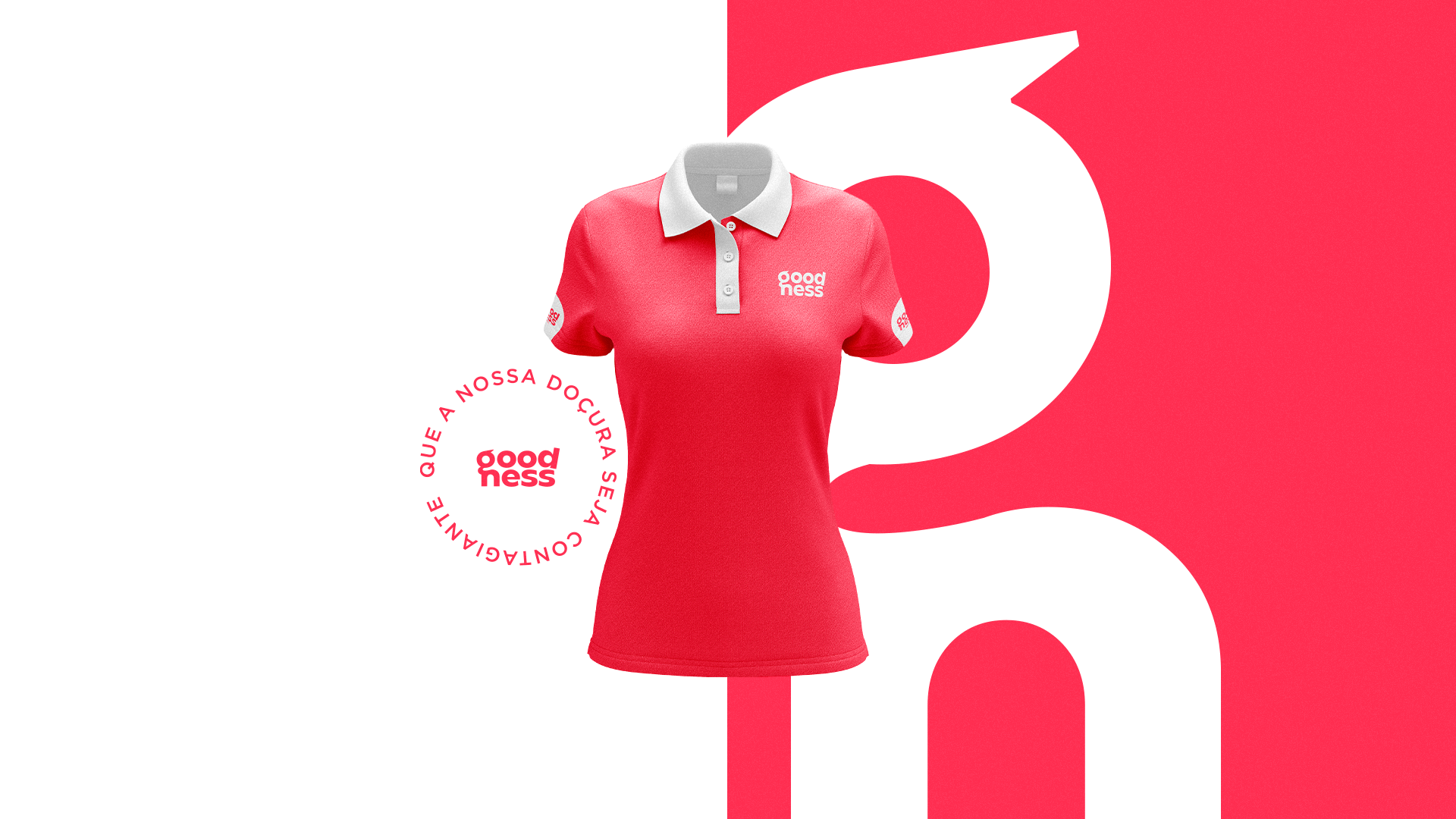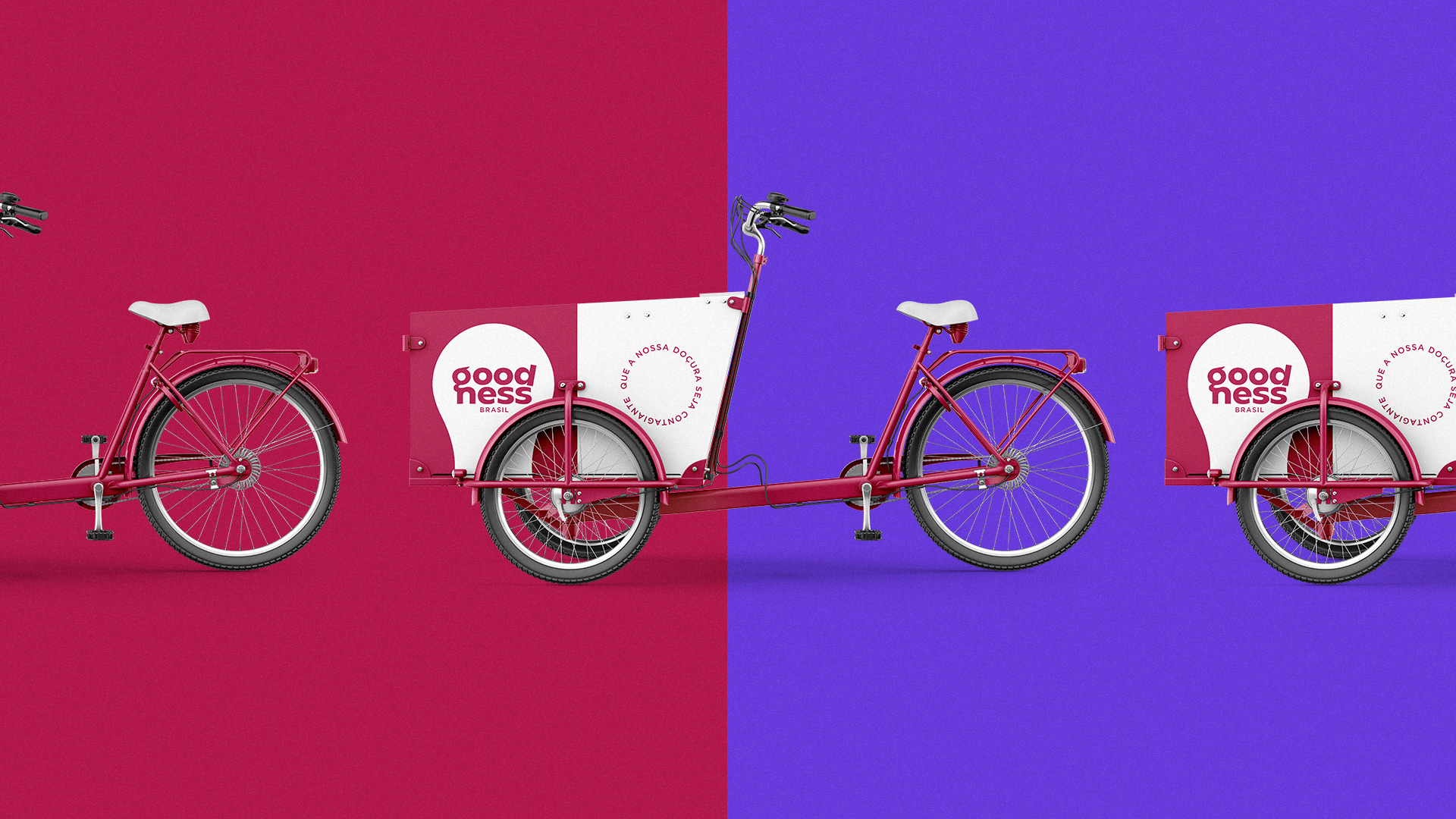 OBRIGADO // THANKS FOR WATCHING