Formulatech // Brasil - 2022.
A FormulaTech é uma empresa formada por desenvolvedores especialistas em salesforce, que tem como berço o Porto Digital, um dos principais parques tecnológicos e de inovação no Brasil. A empresa nasceu com o objetivo de revolucionar a forma como os desenvolvedores são vistos e ofertados por empresas de consultoria, suprindo o gap que existe atualmente no mercado de tecnologia. Com isso, apresentamos uma nova fórmula de trabalho para profissionais e clientes, mais justa e mais honesta, e nos comprometemos em garantir alto desempenho nas entregas que realizamos a partir do nosso core-business, que é a bem difundida metodologia estrangeira SDaaS (Software Development as a Service).
FormulaTech is a company formed by developers who are specialists in salesforce, whose birthplace is Porto Digital, one of the main technology and innovation parks in Brazil. The company was born with the aim of revolutionizing the way developers are seen and offered by consulting companies, filling the gap that currently exists in the technology market. With this, we present a new, fairer and more honest working formula for professionals and clients, and we are committed to guaranteeing high performance in the deliveries we make from our core-business, which is the well-known foreign methodology SDaaS (Software Development as a Service).
A criação da marca da Formulatech reflete de forma clara e precisa os valores e direcionamentos de uma marca em constante evolução. O dois elementos do logo representam as letras da Formulatech, "F" e "T" trabalhando juntos em harmonia. Com a união destes dois elementos, formulamos um símbolo único e exclusivo para a marca. Sendo a letra "F" como o elemento princpial da marca.
-
The creation of the Formulatech brand clearly and accurately reflects the values ​​and directions of a constantly evolving brand. The two elements of the logo represent the Formulatech letters, "F" and "T" working together in harmony. With the union of these two elements, we formulate a unique and exclusive symbol for the brand. Being the letter "F" as the main element of the brand.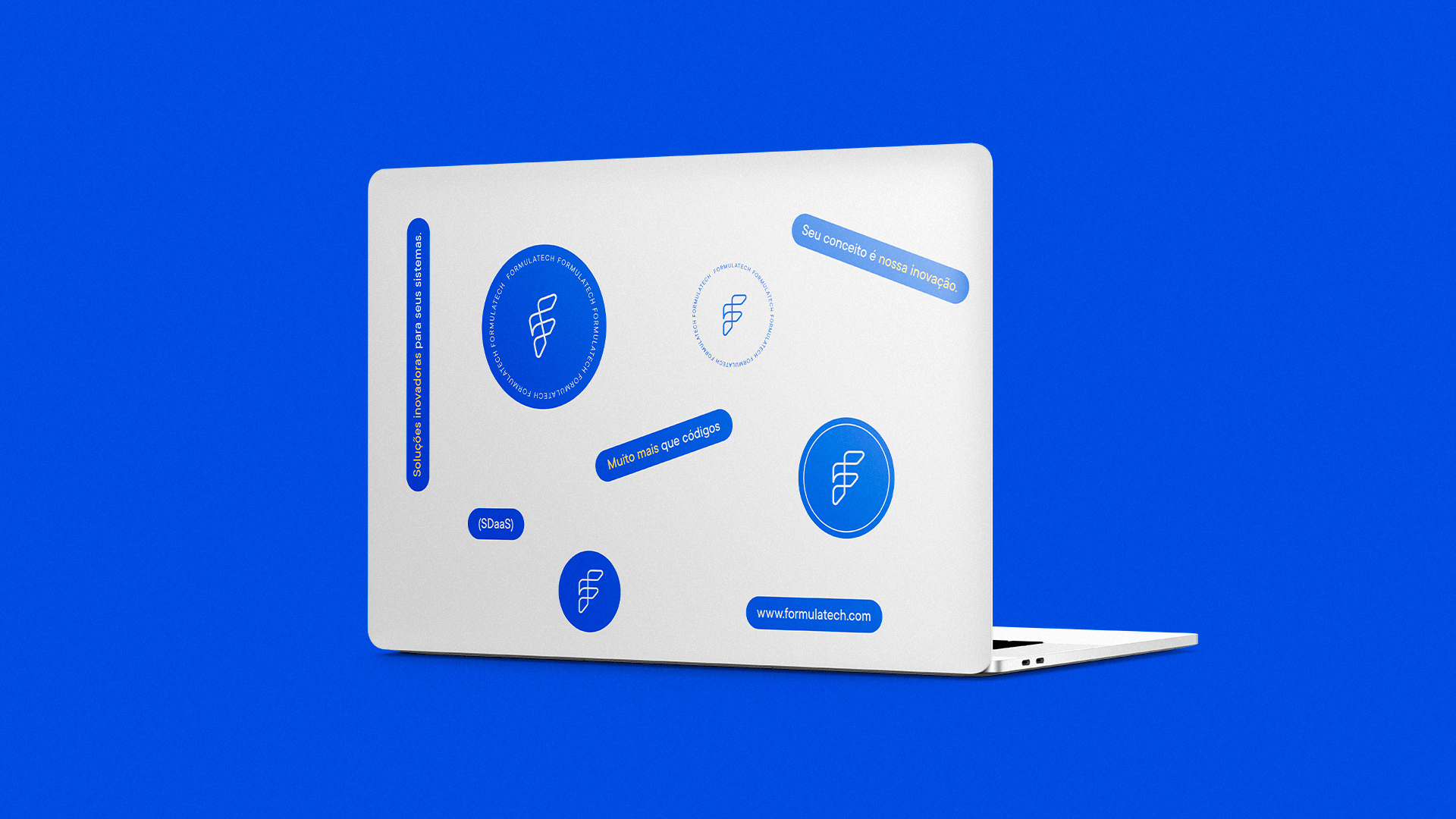 Obrigado por acompanhar até aqui! Se gostou deste projeto e deseja ter um pra chamar de "meu", solicite um orçamento abaixo, vamos trabalhar juntos!