Beleza Crítica  // Brasil - 2021.
A Beleza Crítica é uma empresa de cosméticos naturais, preocupada com o meio ambiente e afim de tornar o mundo um lugar mais sustentável e consciente. 
-
Beauty Crítica is a natural cosmetics company, concerned with the environment and in order to make the world a more sustainable and conscious place.
O símbolo da marca foi baseado principalmente em 3 elementos, uma flor, borboleta e um pingo-d'água. A flor está presente no símbolo para representar a natureza, o que é o foco da empresa, levar produtos naturais aos seus clientes. A borboleta é considerada o símbolo da transformação. Entre outros, simboliza felicidade, beleza, a alma, efemeridade da natureza e da renovação. O pingo-d'água é um elemento que representa na verdade o produto, como se fosse o pingo saindo da garrafa de um sabonete liquido, ou qualquer outro produto da empresa.
-
The brand symbol was mainly based on 3 elements, a flower, butterfly and a drop of water. The flower is present in the symbol to represent nature, which is the company's focus, bringing natural products to its customers. The butterfly is considered the symbol of transformation. Among others, it symbolizes happiness, beauty, the soul, ephemeral nature and renewal. The water drop is an element that actually represents the product, as if it were the drop coming out of a liquid soap bottle, or any other product of the company.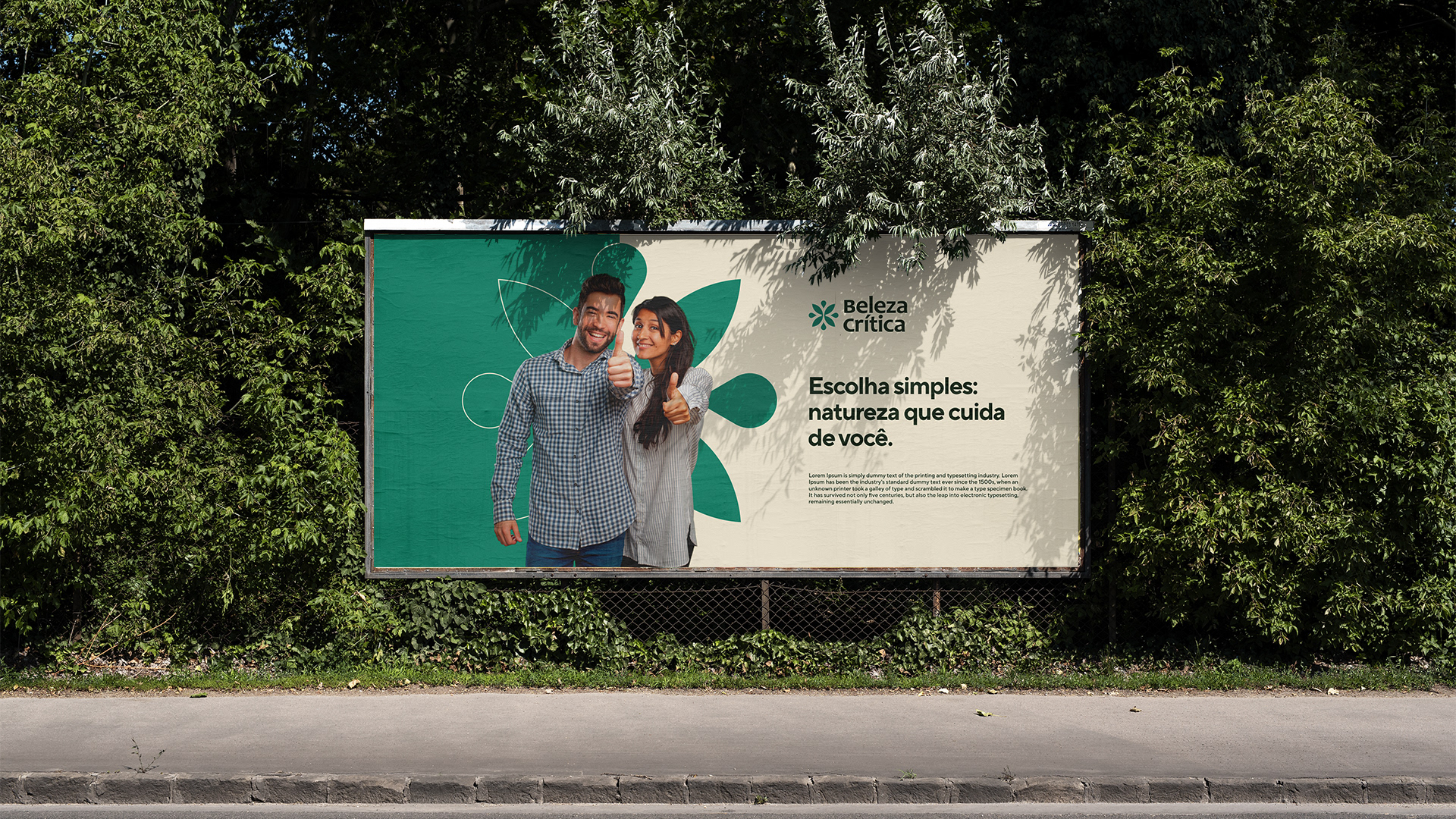 Obrigado por acompanhar até aqui! Se gostou deste projeto e deseja ter um pra chamar de "meu", solicite um orçamento abaixo, vamos trabalhar juntos!